Who

Are We ?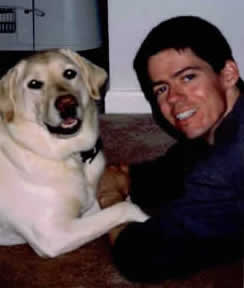 In 2004, I was working in Old Town and was looking to make a little extra income. I frequently spent lunches going home to walk my dog, when a coworker mentioned that people made a living providing that service. It was definitely an exciting thought! Things started slowly, which was all I could handle with another job. By the start of 2005, business had picked up enough so that I knew I would need to focus solely on dog walking, so by May of 2005, it became my full time job.
We currently provide service to most of Alexandria. We've had hundreds of clients, thousands of walks, and have made great friends along the way. We now offer mid-day walks, pet sits, play groups and boarding. Commitment to Quality After hiring several dog walkers to help out, I was faced with the decision of hiring additional people to help me manage the business in order to expand. But, I decided I was already happy where I was. While it could be exciting seeing the business grow, I knew it meant I would lose touch with many of the day-to-day activities.
I'm extremely happy with the balance I've struck. I attend every initial consultation in order to meet clients and their pets, I handle all walker scheduling, I act as one of the primary backup walkers, and I'm the direct contact for clients.
Safety
We are committed to providing a safe environment for your pet. We accomplish this in several ways;
All visits are one-on-one. Absolutely no group walking.
Dogs are never taken to a dog park.
For dusk/nighttime visits, we will affix a highly visible flashing collar on each dog.
You will be given your walker's contact information and they will be given yours.
Trust
We realize the trust you have in our providers, and we work hard every day to earn that trust. We want you to be able to relax when you leave your pets with us. You will always be able to reach me or your walker right away with any questions or concerns you have.
You may have noticed that we have a very limited pricing page. This is because there aren't added charges for services such as last minute visits, key lock-out, cancellations, etc. To be honest, I used to list many of those on my pricing page, but over the course of 15 years, I never charged clients for any of them! I realize that situations arise that are unavoidable, and I'm not out to make money because of that.